Internship or Graduation Assignment at Fonto?
We guided over 40 students in the last 5 years.
Internships & Graduation Assignments
Don't worry if your favorite position is not listed, reach out to us and let us know why we need you!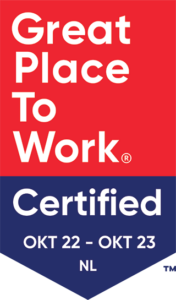 About Fonto
Come join the company behind the world's leading structured content authoring solution!
Why you should join
Fonto is a founder-owned, fast growing and profitable company. We are a 100% tech team, based in Rijswijk, close to The Hague. With over 30 loyal colleagues we make great software for companies all around the world.

Some of us travel a lot, most of us code a lot. Within the company there is no hierarchy nor a one-man show. Instead, you'll work in a fully agile, transparent and strongly collaborating team! No one gives you orders, you'll get all the freedom you can handle.

If you want a quick impression of Fonto, check out https://trial.fontoxml.com or just scroll through our Documentation.
Internships & graduation assignments
We're sincerely proud of the fact that we've successfully guided over 40 students in the past 5 years. As colleagues, we take care of each other, and the same goes for the company.

We'll give you guidance and a lot of freedom at the same time. Be sure to combine that with the benefits of a strong collaborative team, agile working, state of the art programming and great UX-solutions. Besides that, you'll get tasty lunches, Friday afternoon drinks and last but not least; an internship allowance of 450 euros.
Perks & Benefits
We choose quality over quantity; we do product development, no projects
Work with a Very Talented Team
Fully Remote Working Environment
Prestigious Clients
Opportunities to make a difference in a nimble, highly productive environment
Free T-shirts and other merchandise
Weekly Friday afternoon drinks with music, beer, wine, and frying for the enthusiast
Interesting clients
Great guidance from colleagues
Enjoy what you do everyday!
Work hard, enjoy harder
Besides all the hard work, we do know how to throw a party, organise great events and have legendary BBQ's
Help great brands create intelligent content. And, most importantly, come and work in a team with really smart, fun, curious and creative people.
Work at a Great Place to Work
"100% of the Fonto employees say it is a great place to work"
During the autumn of 2020, Great Place to Work extensively surveyed the Fonto team on five key values: credibility, respect, fairness, pride and camaraderie. Based on the outcomes of this survey, Fonto is now officially a 'Great Place to Work'! Fonto scored above the benchmark on each of the key values. Employees are proud to be part of the Fonto team!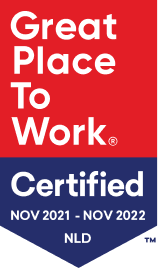 Quotes of our Colleagues
"We try to treat new colleagues as full employees from day one."
Maarten van Vulpen
Customer Success Manager
"You are a person before an employee at all times."
Tim Willemse
Operations Manager
"Everyone is always ready and able to help out if you're stuck with anything."
Martin Middel
Engineer