Componize and Fonto
"As we embark on this partnership with Fonto, our intention is clear: to empower subject-matter experts, enhance their productivity, and make structured writing more accessible by reducing the associated learning curve."
Jean-Luc Borie, CEO Componize Software
overview
Componize CCMS
Componize is a CCMS (Component Content Management System) that optimizes the authoring, management and publishing of high-volume product information. Used by thousands of technical writers and content contributors across Europe, North America and Asia, Componize has a proven track record in the automobile, software, high-tech, medical, education and publishing industries. Today, Componize is optimizing content strategy on an enterprise scale for SAP, Toyota, Kaplan and Merck, among others.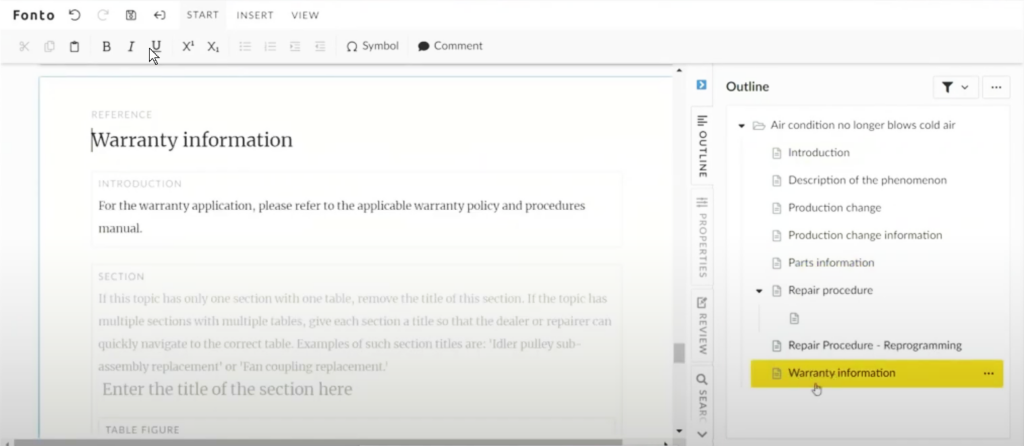 Collaboration
Fonto & Componize CCMS
Our CCMS garners significant popularity within the manufacturing and publishing sectors, attributed to its unparalleled proficiency in seamlessly integrating with pre-existing environments and third-party systems. In these sectors, content creation frequently falls to subject-matter experts who lack the time to master XML and structured writing intricacies. Our integration of Componize CCMS with Fonto streamlines the creation, editing, and review of XML-based content effortlessly, obviating the need for extensive training. With Fonto's intuitive interface, the focus shifts from technical complexities to crafting superior quality content, a pivotal transformation for authors in these sectors.
A testament to our success lies in transforming a prominent player in the automotive sector. This industry leader has harnessed the combined prowess of Fonto and Componize CCMS to streamline the production of Service Bulletins.
Automotive engineers, who rotate into the role of authoring Service Bulletins every six months, quickly acclimate themselves to their responsibilities using our intuitive solution, process-driven workflows, and automation features. Dynamic forms extract data from third-party systems, pre-generating bulletins seamlessly. Powered by Fonto, the authoring process incorporates template-based composition and automated content generation, showcasing the remarkable potential of this integration.
Try Fonto For Free
We can spend a 1000 words on how intuitive Fonto is
but why don't you find out for yourself!