Content Rules and Fonto
We're content experts. We have held the leading edge in our field since 1994.
"Not all writers are adept at using programming-like tools to create content. Fonto enables writers with little knowledge of XML to create component-based, reusable content in a user-friendly environment. Content Rules provides consulting services and expertise customers need to implement XML-based authoring. The combination of simple tools and exceptional services allow customers to be successful."
Val Swisher
Founder & CEO, Content Rules
overview
Content Rules
Content Rules combines real-world experience with state-of-the-art tools and technology to help you achieve your content goals. We keep our skills sharp with all the latest systems and hot new tech, but we'll never try to sell you on a service that doesn't align with your objectives. Instead, we customize our content services to serve your audience and move your business forward.
Collaboration
Fonto & Content Rules
At Content Rules, we combine content strategy, optimization, and development to maximize the effectiveness of your content and meet your business needs. We work with Fonto customers to develop and implement content strategies for structured authoring, content reuse, and multi-channel publishing. Our designs are informed by decades of experience making content easy to write, easy to read, easy to find, and cost-effective to translate.
About us
We're content experts who have held the leading edge in our field since we opened for business in 1994. We make it our mission to stay ahead of the current market and offer insights into where our clients should next focus their efforts.
Content Rules founder Val Swisher leads our team of content experts and has predicted a number of important content trends. She is in high demand for keynotes, conferences, and webinars, speaking regularly on topics ranging from artificial intelligence and neural networks to inclusive language and global content strategy. She was one of the first people to discuss the concept of "global-ready content," which is now essential for any multinational company worth its salt.
As technology has advanced, we've developed proven strategies for delivering useful content on the right platform, to the right audience, at the right time—anywhere in the world. We've built a network of more than 2,500 experienced, astute professionals who have successfully completed thousands of content projects on time and on budget.
The world's largest and most innovative companies trust us to develop their enterprise content strategies, transform their content ecosystems, optimize content for a worldwide audience, and develop effective content that gets results. You can trust us, too.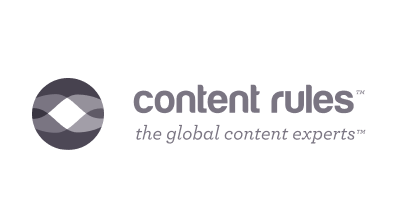 Try Fonto For Free
We can spend a 1000 words on how intuitive Fonto is
but why don't you find out for yourself!