Typefi and Fonto
Typefi: DO MORE with automated publishing for all your content
"For anyone looking to maximize the benefits of their XML, integrating Fonto Editor with Typefi's world-leading automated publishing production platform is a natural choice. Our mutual customers have nothing but great things to say about Fonto, and we're proud to partner with a company that provides such a user-friendly, best-in-class XML authoring and editing solution."
Chandi Perera
Typefi CEO
overview
Typefi
Fast, professional content production in minutes? It's possible! Typefi is a world-leading automated publishing platform built on Adobe InDesign Server, enabling your team to rapidly create publication-ready content using dynamic InDesign templates and design-driven artificial intelligence.
Engineered to handle rich XML and complex layout requirements, Typefi is a robust, secure publishing solution that offers you flexibility and creative control over your outputs.
Typefi seamlessly pulls content from wherever you manage it and converts it to high quality print PDF, HTML, XML, EPUB, DOCX, INDD, and more, based on the design rules you specify.
Say goodbye to manual errors, time-consuming layout changes, and reformatting for different publication types! And if you want to publish multilingual or accessible content, Typefi can handle that too.
Typefi works with a diverse range of customers around the world to streamline their publishing processes, including the International Organization for Standardization (ISO), International Atomic Energy Agency (IAEA), World Health Organization (WHO), International Monetary Fund (IMF), Lockton Companies, Houghton Mifflin Harcourt (HMH), and Lonely Planet.
Collaboration
Fonto & Typefi
If you need to publish your XML in different formats for distribution, but don't want to sacrifice speed, accuracy, or professional design, Typefi could be the production solution you're looking for!
With the Fonto + Typefi integration, you can convert your XML into as many high-quality, brand-compliant print and digital outputs as you need with just a few clicks.
Typefi has 15+ years' experience integrating its highly extensible automated publishing platform directly with XML authoring and editing tools, working closely with every customer to ensure a seamless user experience.
No matter what you're publishing—manuals, procedures, disclosures, legal documents, reports, journals, books, educational materials, tech docs, or something else entirely—Fonto and Typefi will enable you to streamline your entire publishing process without compromising on quality.
About us
Publish any content to any format. Faster.
In our information-driven world, publishing processes are being pushed to the limit. How do you get your content to your customers faster and more cost-effectively, without compromising on quality? How do you easily bridge the gap between current and emerging formats for print, web, and mobile?
This is how. Introducing Typefi—the world's only single-source publishing platform that fully integrates print, online and mobile production in a seamless end-to-end automated workflow.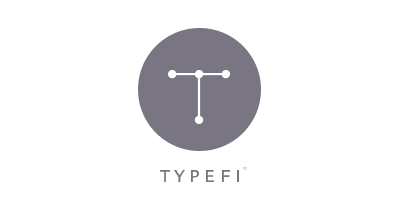 Try Fonto For Free
We can spend a 1000 words on how intuitive Fonto is
but why don't you find out for yourself!