It takes pharma companies about five times longer to create content, compared to other industries. Delayed drug approvals turn into an average loss of $1 million dollars per day for pharma companies. Val Swisher and Regina Lynn Preciado from Content Rules recently published an interesting e-book: "Structured Content for Pharma – Making the Case for XML." This e-book gives a lot of context on the importance of structured content in the pharma industry, which contributes to both a faster time to market and better safety compliance.
Importance of content in drug approval
According to the e-book, it takes pharma companies about five times longer to create content, compared to other industries. Val Swisher: "Content is extremely important to the business. Regulators require detailed documentation to support every drug application. Content drives decision-making throughout the drug development, application, and approval process as much as data does."
The slow process of content creation is a direct result of outdated content ecosystems used by most pharma companies. Getting drugs to the market faster requires a transformation to a structured content ecosystem.
Advantages of structured content and content reuse
The traditional approach, in which content is copied and pasted between documents, is an approach that is inefficient and risky. When information requires revision, updates need to be made in each version of the document.
A good example is the company Core Data Sheet (CDS), which contains critical reference information within the company. This information is used for SmPC, PIL, packaging, etc. In the traditional approach, the information is first copied from its source into the CDS, a set of Word documents, and from there into the newly generated documents. This results in multiple versions of the information.
The solution for this challenge is content reuse, where single components can be reused over several documents. Changes to the original component will be reflected directly in the documents that make use of the same component. And this does not only require technology to create structured content, even more important is a strategy that defines how content can be (re-)used within the company, and its content ecosystem.
XML: the standard for component-based structured content management
Content Rules: "XML (eXtensible Markup Language) has become the standard for component-based-structured content management and information exchange across all industries, including life sciences. To enable the level of content reuse and automation that pharma companies require, the structured content ecosystem must be based on XML."
XML is a robust and mature standard that is used successfully in every major industry and vertical. There are several initiatives that drive the standardization within pharma. Some XML schemas that are currently used, are:
HL7 FHIR (Fast Healthcare Interoperability Resources)
CDISC (clinical trial summaries, study datasets, and case report form content)
eCTD (dossier organizing)
SPL (labeling)
To support working with XML there's a need for an easy-to-use authoring tool with a recognizable interface. Gaining the benefits of XML while providing users with a more traditional document experience—without the technical XML terminology—requires a move away from Word.
Intelligent authoring at a top five pharma company
A Fonto customer, a global top five pharmaceutical company, is currently transforming its content ecosystem. Drug applications at this company were always handled according to the traditional approach. "We release five new products to the market per year, and that number is growing. Per new drug application, our scientists spend 800 days on automatable work, i.e. collect, retype, change, insert and format content and data. We needed to speed up these processes and reduce the amount of costly manual work. That's why we've developed Intelligent Authoring," according to the Digital Transformation Program Lead at this pharma company.
This case clearly describes the importance of structured-content authoring. And it takes the creation of documents a step further by automating the process. When a document is created, an intuitive interface allows authors to include information such as product names, formulation properties and manufacturing details, from backend systems into XML-based components.
Componentized authoring means that authors can reuse content more readily across documents. This reuse might be in multiple documents related to a single compound or across regulatory submissions that require the same format and structure.
Go to the Content Rules website to download the e-book "Structured Content for Pharma," which provides next steps for content transformation and gives great examples of content reuse in three content pipelines.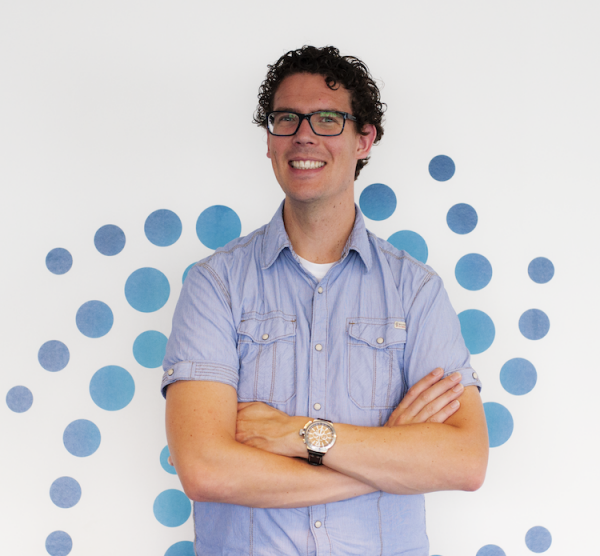 Customer Success Manager at Fonto – Passionate runner and Dad