Our first release of the year is a more subdued one as we continue to work on previously announced, and heavily anticipated, features such as right to left support (RTL), table diffing and other diff visualization changes. A lot of under-the-hood maintenance work has been done, and we concluded many long-term configuration experiments. Additionally, you will find some small but useful user experience additions to Fonto Document History and Fonto Review.
Fonto Editor
XQuery modules are a lot easier to maintain! We now resolve XQuery function references a lot later so that errors, where a function is used before its declaration, are rare now. This effectively means that it's no longer necessary to split XQuery modules over multiple packages just because they depend on each other.
We updated the default table toolbar for CALS tables to make it easier to set borders. The new options enable you to set borders for either a single table cell or multiple ones, depending on your selection in the table. These options are also available in the right-click menu of cell selections.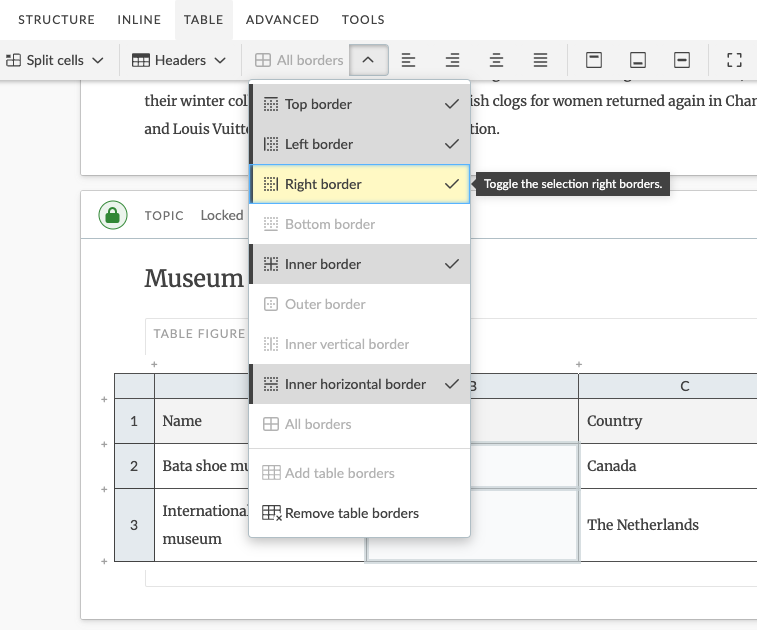 Hang up your lab coats because we are done with most of our experiments. This release marks the end of our experiments, some of which have now become default behavior while others have been removed.
As always, this release also contains a bunch of performance and stability improvements together with some bug fixes. The 8.4 release notes provide a full overview of everything that has been done.
Fonto Review
It is now possible to control whether Fonto Review annotations are allowed to be inserted. This can be used to disable comments on areas that have already been approved, such as legal sections.
The operations to zoom the canvas are now usable in Fonto Review. This includes the operation for enabling a wide canvas.
Fonto Document History
Behavior around nested changes in the outline has been improved when using the publication mode of Fonto Document History. Nested deletions will now all be marked as seen in one go, and the change balloon will also indicate which documents this includes.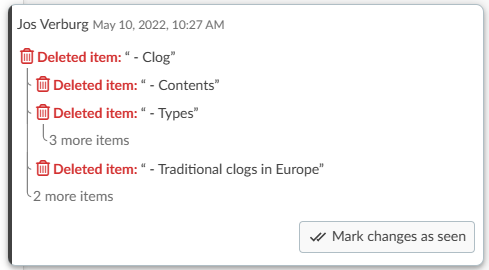 Next release
We'll be working on making Fonto more personal by introducing profile avatars along places where we currently display usernames. This is the first step into interacting with other users in Fonto, in later releases we also want to include features like mentioning or assigning items to users.
Furthermore, we'll be discovering what it means to have a dashboard-like feature, where users can manage large amounts of comments and proposals and efficiently handle those. This is not going to be shipped directly, in this discovery we mainly want to know what features should be in there, along with the technical implications. Want to know more? Reach out!
Want to experience Fonto 8.4 yourself? Give it a try!